We offer cultural training/education programs that are informative, interactive, and most of all inspiring. The wide variety of formats we make available includes stand-alone presentations, mini-courses, seminars, interactive musical performance/workshops, conferences, and other formats. Our two major areas of cultural programming include: Hispanic/Latin American & US Culture and Diversity/Multicultural Awareness.
Hispanic/Latin American Culture
The following are just some of our workshops, presentations, and other programming to enhance understanding of Hispanic/Latin American culture. We will provide information on other programs in the near future. We can also custom-design engaging, exciting programs to meet particular client needs.
The Latin Stream: A Century of Latin American Influence on US Popular Music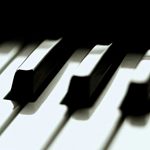 The US Hispanic/Latino presence seems new, but for over 150 years migration and other changes have made for deep, mutual cultural influence. This unforgettable piano performance interactively explores the Latin impact on ragtime, jazz, blues, rock and roll, R&B, country, and other US music linked to the African Diaspora.
7 Things You Need to Know about Latino Culture: Keys to Understanding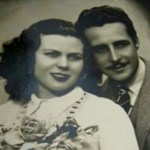 What is most important to know about Hispanic/Latino culture as a student, teacher, health­care professional, business person, or someone who just wants to learn more about nearly 1 in 6 people in today's US? This talk gives inspiring, memorable insights into family, respect, time, and other key concepts of the culture… even explaining the puzzle of the names "Hispanic" and "Latino".
Hispanic/Latin American Culture as a Global Civilization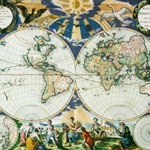 Hispanics/Latinos in the US are not just immigrants from Mexico, El Salvador, and other countries; and Spanish is not just a language to study. This entertaining talk explores the many ways that Hispanic/Latin American culture is truly a global and multicultural civilization that has had, and continues to have, a major world impact.
Diversity/Multicultural Awareness
Our programs on diversity and multicultural awareness aim to deepen openness, familiarity, comfort, and understanding towards the multiplicity of cultures that make up our society. The following are just some of our offerings:
Songs of Longing, Songs of Belonging
Music and the Immigrant Experience in US Culture. From Africans, English, Spanish, and others in the early days, to Swedes, Italians, French, Jews, Mexicans and other Latinos, and other groups, US culture has been changed, deepened, and enriched by peoples from distant lands. Native Americans too have been migrants across North America. Music provides a unique window onto this multicultural aspect of US culture.
Language, a Key to Diversity
Language is something all of use, every day, at home, school, work, and in the broader society. Our language is brimming with clues to the cultural origins of all the peoples who make up our society, and to the mutual impacts that cultures have had, and continue to have, on each other.